Unit History

The 33rd Signal Construction Battalion was activated on 14 December 1942, at Camp McCain, Mississippi, by authority contained in Letter File AG 320.2 (8-29-42) SA-GN-M, The Adjutant General's Office, dated 1 September, 1942.
The battalion is affiliated with the Bell Telephone Company of Pennsylvania, which furnished eleven officers and twelve enlisted men of the first three grades for the initial cadre. A National Guard officer, Major Robert B. McKie was assigned as commanding officer. One regular Army officer and one reserve officer were assigned, and the remainder(with the exception of the medical and dental officers) were graduates of the Signal Corps Officers Candidate School. Of the enlisted men, forty-nine were furnished as cadre from the 260th and the 262nd Signal Construction Companies. The rest arrived directly from reception centers.
The 33rd Signal Construction Battalion was redesignated the 33rd Light Signal Construction Battalion by authority contained in Letter Headquarters, Third Army, File AG320.2 Sig-GMMCC, dated 25 May 1945 and reorganized under T/O and T/E 11-25, 25 February 1944 as amended.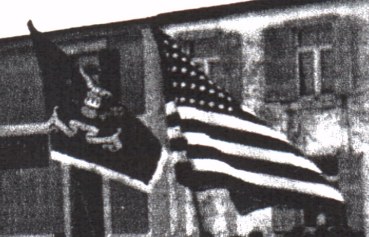 The Colors of the 33rd Signal Construction Battalion